The Sixteenth Tripartite Presidents Meeting (TPM16) among the Chinese Research Academy of Environmental Sciences (CRAES) of China, the National Institute for Environmental Studies (NIES) of Japan and the National Institute of Environmental Research (NIER) of Korea was held from October 28 to November 1, 2019 in Hangzhou, China.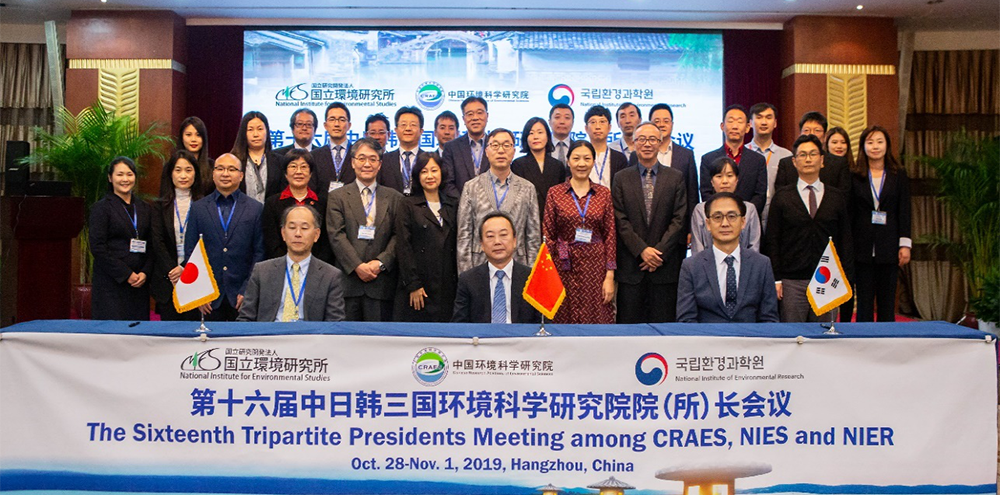 President LI Haisheng emphasized the historic progress of China's ecological civilization during the past seven decades, as well as the great improvement of China's environment quality since the "Battle against Pollution" launched in 2018. As the first year of TPM reform's implementation, he suggested that the three institutes should further build consensus, deepen the cooperation and explore cooperation mechanism, by integrated planning of both scientific research projects and capacity building under the "China-Japan-Korea Plus " model so as to promote the TPM's contribution to the ecology and environment in Northeast Asia.

At the invitation of President LI Haisheng of CRAES, President WATANABE Chiho of NIES and President CHANG Yoon-Seok of NIER heading their delegations attended the meeting. The Presidents of the three institutes conducted in-depth discussions and outlined the future direction of tripartite cooperation. They agreed to jointly develop "China-Japan-Korea Plus" model of cooperation. The Joint Communiqué of TPM16 was signed by the three Presidents.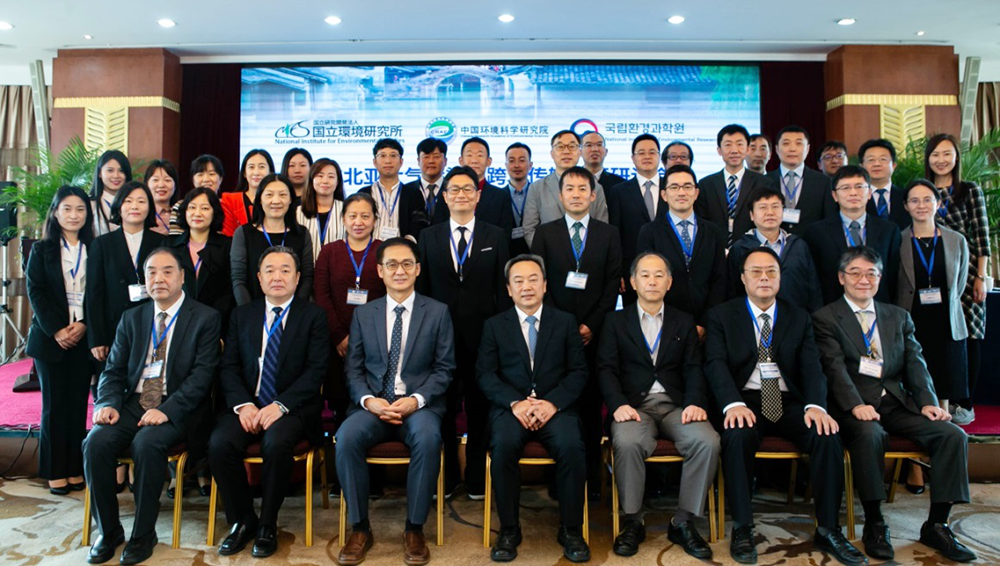 The parallel workshop (PWS) on "Longrange Transboundary Air Pollutants in Northeast Asia" was held on October 29, 2019 prior to TPM16 main meeting. Deepened discussion on air pollution monitoring, emission inventory and air quality simulation was conducted in the PWS. Nearly 60 experts and representatives from CRAES, NIES, NIER, Tsinghua University, Peking University, Institute of Atmospheric Physics of Chinese Academy of Sciences, and Environmental Science Research & Design Institute of Zhejiang Province attended the meeting.